Campus Recreation
Keeping you active, involved, healthy and fit.
Fitness classes, sports leagues, competitions, tournaments, special events and workshops... there's something fun and active for every BODY!
Intramural Sports have made my overall experience at UMHB better with the passing of each year. The games give me something to look forward to on most weekdays. It gets you around people who like sports, like to compete, and like to stay active and involved!
Keznyc Walton
Student
Upcoming Events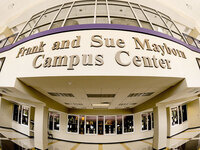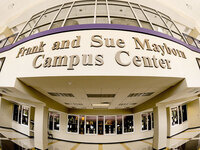 Contact Information
Sue Weaver, Director of Campus Recreation
sweaver@umhb.edu • (254) 295-5529 phone
900 College Street, Box 8385 • Belton, TX 76513
Page last updated October 10, 2018